CLYDE C. COX ELEMENTARY SCHOOL
Common Core
The Common Core State Standards (CCSS) define the knowledge and skills students should gain and refine during their K-12 educational careers in mathematics and English language arts so that they will graduate high school able to succeed in entry-level, credit-bearing academic college courses and in workforce training programs.



"Successful in School" Newsletter
CCSD's Instructional Design and Professional Learning Division (IDPL) provides overviews of what students will learn based on the Nevada Academic Content Standards for middle school and high school and during each semester in reading, writing, and mathematics for kindergarten through fifth grade. These newsletters also offer parents ideas to support their student's learning at home.
*Please note, the "Succesful in…" Newsletters were not created for the 17-18 school year. To access the 16-17 newsletters, please click on the links below:
Powered by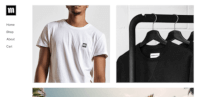 Create your own unique website with customizable templates.